DFID research: Wellcome Move Makes Research more Accessible
Wellcome Move Makes Research more Accessible.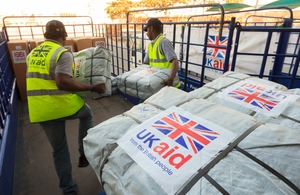 The Wellcome Trust has announced that it is launching an initiative to support free, online publication of scientific research to compete with established academic journals.
Established in 1936, The Wellcome Trust is a global charitable foundation dedicated to "achieving extraordinary improvements in human and animal health" and remains one of the UK's largest non-governmental source of funds for biomedical research.
Wellcome Trust Director, Sir Mark Walport, states that "research isn't finished until it's been published, and by publishing the work that we fund in open access formats it means that as many people as possible are able to have access to the literature without any hindrance at all, and that of course will ultimately maximize the value and the impact of the research that we fund."
By distributing research papers for free through the web, the Wellcome Trust hopes to effectively maximize their reach so they can be read and built upon, which will in turn foster a "richer research culture".
The issue of the cost of academic journals has been rife in the media this week. An article in The Guardian, has criticised the way academics are cornered into playing the journal-centric career-building game, reporting that "Some very clever people have put up with a very silly system for far too long… the old order needs to change, not just for the good of academics, but for the good of the public who pay them."
Frustrations about the current journal system have already prompted a boycott of Elsevier, the world's biggest publisher in this field. On The Cost of Knowledge, a website set up as a focus for the protest, over 9,400 researchers say they will no longer submit or act as peer reviewers for Elsevier.
But while many scientists and researchers are in favour of open access, it may take some time for the idea to become the standard model for scientific publishing. The Wellcome Trust hopes that their stance will prove to be a step in the right direction.
Published 12 April 2012