DFID research: Universal Children's Day: Time to listen
Today is Universal Children's Day: a chance to reflect on children's rights and their integration into development strategies.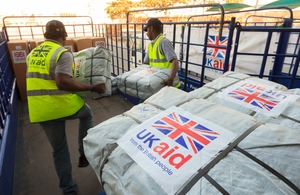 Today in 1959 the UN assembly adopted the Declaration of the Rights of the Child, and in 1989 the Convention on the Rights of the Child was adopted. That is why, today the 20th November, is Universal Children's Day, reminding the world of a point in history when global attitudes to childhood and human rights shifted.
This year has already witnessed the very first International Day of the Girl (11th October) aiming to raise awareness of the gender inequity still impacting upon children's lives across the globe. Today, Universal Children's Day gives space for thought and discussion around the rights of children and how they can be better represented in development; how children can be heard and how adults can listen.
With universal primary education outlined as one of the **Millennium Development Goals**, attention is being given to effective ways of reaching children in some of the poorest and least empowered communities. Initiatives such as Young Lives help to identify the obstacles at ground-level which still limit children and their families.
In a special article, Young Lives writes about the challenges still faced by children in developing countries; highlighting evidence from particular case studies, which demonstrate that childhood is still a concept defined by poverty and that more engagement is needed with the child's context in order to achieve a better understanding of issues around work and education.
For more information on Young Lives and Universal Children's Day, visit the Young Lives website or check out their photo gallery here.
Published 20 November 2012