DFID research: The Royal Society and DFID: Building research capacity in Africa
In November 2012 applications will open for a new African research fund launched by the Royal society and DFID.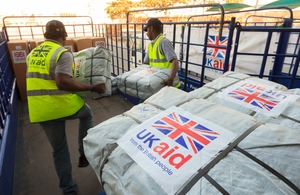 In November 2012 applications will open for a new African research fund launched by the Royal society and DFID. The fund is specifically designed to help form research consortia in Africa, arranging research exchange programmes between the UK and Sub-Saharan Africa and improve equipment and training in laboratories.
The fund comes as part of a new collaborative initiative to strengthen research capacity in Africa. The Royal Society-DFID Africa Capacity Building Initiative has been set up to address the current skills gaps within higher education in Africa.
The Royal Society outline the following aims within their executive summary:
To increase the research capacity of universities and research institutes in sub-Saharan Africa by supporting the development of sustainable research networks, increasing the number of PhD trained African researchers
To develop well trained staff who will be able to shape the future of the research and higher education community in their country.
To draw on existing evidence and on the collective expertise of the Fellows of the Royal Society to consider the skills gap in African Higher Education Institutions and produce recommendations to policy makers and development organisations on addressing this shortage in the longer term.
Alongside other new initiatives such as Development Research Uptake in Sub-Saharan Africa (DRUSSA), the Royal Society-DFID Africa Capacity Building Initiative is attempting to reinvigorate the higher education sector within Africa; a sector which up until the millennium was often bypassed by international research in favour of basic education.
While there is a large undergraduate population in African universities, there is still a relatively small number of postgraduate students. By gathering baseline data from higher education institutes the initiative hopes that the development of successful research consortia will improve retention of well trained staff and in turn encourage a new generation of PhD applicants. As part of this, the initiative aims to support a cohort of postgraduate students with the aim of providing fresh candidates within an ageing sector.
The Royal Society have identified that while investments into health and agriculture have been very successful there are still key areas where the potential for African led research is not being achieved.  In an attempt to correct this imbalance, the fund for African research, recently announced, while supporting the establishment of research consortia, will offer specific funding for research projects focused on sanitation, water, soil and renewable energy. Larger grants will only be awarded to a consortium which incorporates one UK laboratory and three African laboratories.
Applications for this fund will open in November 2012. For further information on the Capacity Building Initiative the logical framework of the programme is available online.
Published 7 September 2012