DFID research: SUPPORT research summaries endorsed by policy makers
Project to find best way of solving needs of policy makers who want to make sense of systematic reviews and use the evidence they provide.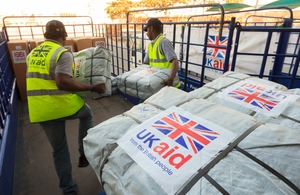 A project to encourage the use of policy-relevant systematic reviews to inform decision making in low- and middle-income countries has recently published its findings in the Bulletin of the World Health Organization. The four-year SUPPORT project set out to find the best way of addressing the needs of policy makers who want to make sense of systematic reviews and use the evidence they provide. The result is the development of a short summary format for reviews that policy makers can use to inform the decisions they make about health services in their countries. The SUPPORT summaries of systematic reviews are clear, easy to read or scan, explain the nature of the information provided and include a section on the relevance of the research for making policy decisions.
The process for developing the current format has involved extensive user testing of the summaries with usefulness, usability, credibility, value, desirability and 'findability' being tested on 21 users from six countries. Content and design change suggestions were then assimilated into the final product and 13 participants responded to follow-up questions on the new format. The authors concluded that the SUPPORT summary format can make the evidence gathered through systematic reviews more useful for policy-making in health.
The SUPPORT (Supporting Policy-relevant Reviews and Trials) project is an international collaboration of 10 partners in nine countries in Africa, South America and Europe, led by the Norwegian Knowledge Centre for the Health Services. The Centre is now a partner of the Effective Health Care RPC, who with DFID are looking at supporting the production of more SUPPORT Summaries, and their dissemination through DFID networks.
The SUPPORT collaboration was funded by the European Commission's 6th Framework Programme Priority FP6-2004-INCO-DEV-3. SUPPORT summaries are freely available at www.support-collaboration.org.
Published 21 January 2011