DFID Research: Strategies for eradicating poverty in LDCs: Findings from research
CPRC partners in Bangladesh, Tanzania, Uganda, Burkina Faso, Niger and Senegal presented their research findings at the Fourth United Nations Conference on Least Developed Countries, held 7-13 May 2011, in Istanbul, Turkey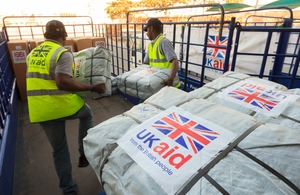 There are around half a billion people who live trapped in chronic poverty - poverty that they have experienced for many years, and perhaps all their lives, and that has irreparably damaged or threatens to damage their capabilities and those of their children. In least developed countries (LDCs), chronic poverty is especially pervasive, as vulnerability is high and economic growth often fragile. Efforts to eradicate poverty by 2015 can only be achieved if chronic poverty, especially in Sub-Saharan Africa and South Asia, is effectively tackled.
For the past ten years, the Chronic Poverty Research Centre (CPRC) has undertaken research to deepen understanding of the causes of chronic poverty, and provide analysis and policy guidance that will contribute to its reduction.
Research findings to eradicate poverty in least developed countries, and overall key messages for policy makers, were presented at a Civil Society Forum event Strategies for eradicating poverty in LDCs: Findings from research on 10 May by CPRC partners in Bangladesh, Tanzania, Uganda, Burkina Faso, Niger and Senegal. The event was held as part of the Fourth United Nations Conference on Least Developed Countries on 7-13 May 2011 in Istanbul, Turkey. Read the event report. Other reports presented at this event will be available soon on the CPRC website.
Published 12 May 2011