DFID research: Review of the use of 'Theory of Change' in International development
A new report on Theory of Change (ToC) and its use in International development has just been produced.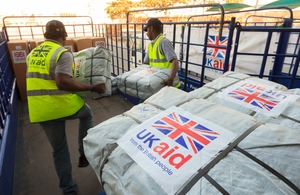 A new report on Theory of Change (ToC) and its use in International development has just been produced by Isabel Vogel. The report was commissioned by the DFID evaluation division and considers the current uses and definitions of ToC.
A methodology which maps the assumptions which inform planned interventions within all stages of an initiative, ToC is increasingly regarded as an essential tool in designing and appreciating the complex network of factors which influence project outcomes.
Information was gathered through interviews with staff from 25 different development organisations, nine donor agencies, seven international NGOs and nine research and training organisations. The data was then assessed and evaluated within the review, structured around nine topics:
Who is using theory of change in international development?
What is 'theory of change thinking' in practice?
Why are the 'assumptions' so important in theory of change?
What makes a good quality theory of change process and product?
Representing theories of change
Using evidence to support a theory of change process?
Using theory of change thinking to support evaluation, impact assessment and learning
Using theory of change to address complex aspects of programmes and emergent strategy
Embedding on-going theory of change thinking and learning
The review considers the practical aspects of ToC implementation; the purpose of the report being, to develop a more consistent approach within DFID to a concept which is gaining in reputation and use within the international development community.
Vogel acknowledges that lack of consensus exists around the specific definition of ToC. The review highlights the necessity for flexibility in developing a successful ToC. Through consideration of different approaches, outlining examples of ToC in practice within the appendix, Vogel identifies and draws together a short list of the core elements, generally agreed upon as essential requirements for any discussion centred on theory of change:
Context - social, political and environmental conditions, existing actors able to influence change
Long-term change- what is it and for whom?
Process/sequence of change anticipated
Assumptions on how change may occur, in order to develop appropriate strategies
Diagram and narrative summary to effectively capture the outcomes of the discussion
Using these as points of reference, the review examines the most effective means of establishing a logical pathway to desired outcomes using the ToC model. Vogel highlights the need to establish ToC as an ongoing process developed alongside all phases of a programme from inception to impact evaluation and emphasises that assumptions should be made explicit within the organising framework of a project.
ToC, as the review makes clear, has the potential to provide an invaluable framework for discussion and critical thinking surrounding project implementation and evaluation. It allows for subjective analysis to be discussed and represented, through diagrams and visuals, which can in turn support more dynamic exchange between policy actors, grantees and donors.
For more information on Theory of Change visit theoryofchange.org.
Published 30 August 2012