DFID research: Research Strategy for Global Food Security
Research Strategy for Global Food Security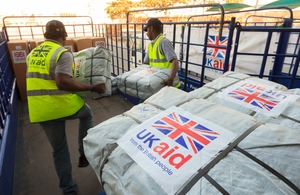 Last week (10 February, 2011) the UK's major public funders of national and international food-related research published their co-ordinated plan for research to help the world avoid a potential food security crisis.
Providing the world's growing population with a sustainable and secure supply of safe, nutritious and affordable high quality food from less land and with lower inputs presents a considerable challenge. In order to meet this effectively, Research Councils, Government Departments and other public bodies are co-ordinating their research activities related to food and agriculture through the Global Food Security programme.
The programme has now published its strategic plan, which outlines how the partners intend to work together across four cross-disciplinary research themes for food security: economic resilience, resource efficiency, sustainable food production and supply and sustainable, healthy, safe diets.
Running through each theme is a commitment to take into account the sustainability of ecosystems that relate to food production, both for the future of food security and in considering how to reduce the negative environmental impacts of all aspects of the food system. Key priorities are reducing waste and greenhouse gas emissions from the food chain.
Parliamentary Under-Secretary of State for International Development Stephen O'Brien said: "Research that helps farmers grow crops resistant to drought or in areas prone to flooding can mean the difference between life and death for some of the world's poorest people.
"The new strategy will ensure that this sort of research works harder for people in developing countries by avoiding duplication and pushing in to areas where new research is needed."
Published 17 February 2011