DFID research: Policy Analysis on Growth and Employment (PAGE): Call for proposals
Policy Analysis on Growth and Employment (PAGE): Call for proposals.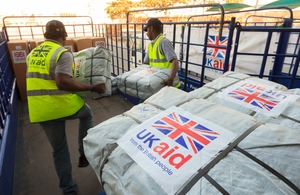 A new research initiative has recently been launched by the Partnership for Economic Policy (PEP). PEP is an international network of researchers, experts and Southern research institutes, which aims to build, and encourage inclusion of, local expertise in policy analysis and economic and social development in developing countries.
PEP is now calling for proposals for Policy Analysis on Growth and Employment (PAGE). Funded by DFID and the International Development Research Centre (IDRC) of Canada, PAGE is designed to build and promote research capacities in developing countries, with a specific focus on Low Income Countries (LICs) and conflict affected and fragile states (a list of which can be found here).
PAGE aims to support projects which engage with issues which have been identified as falling under the broader theme of inclusive growth and employment; a list of priority issues have been released:
1.       - Providing social protection to the informal sector
2.       - Youth employment and entrepreneurship
3.       - Employment intensity of non-agricultural growth
4.       - China's growth: challenges and opportunities for developing countries
5.       - Entrepreneurial risk tolerance by gender
6.       - Discrimination in credit access for women at the SME level
Applicant teams must be gender balanced (50% female) and all team members must be developing country nationals and must reside in a developing country for the full course of the project. Priority will be given to applicant teams comprised of individuals from LICs and conflict and fragile states.
Teams will be typically arranged with a lead researcher supervising a team of junior researchers with relevant experience and qualifications in economics and research and policy analysis.
This is the first round of the PAGE initiative and funding is in place for up to 25 projects beginning in 2012. These include:
5 projects using randomized controlled trials (RCTs)
10 projects in LICs, fragile and/or conflict states
6 projects using community-based monitoring systems.
As part of PEP, PAGE teams will benefit from the training available under the PEP schools programme. PEP schools offer a range of courses in the analysis of poverty and economic policy. In association with a wide range of institutions, mostly in the South, PEP schools host intensive workshops as well as long distance learning courses.
Working alongside the PEP schools initiative, PAGE projects will be able to harness this learning to develop effective strategies for building local capacity and expertise. Team members will have access to training in cutting edge methodologies in economic analysis and development research such as:
macro-micro policy simulations
multidimensional poverty/distributive analysis
community-based monitoring systems
experimental and non-experimental impact evaluations
Proposals are expected to be structured around one main research question, with methodology, data sources and requirements referred to as well as an outline of the project's expected contributions in terms of:
scientific "value added" and evidence base (how does the project fills knowledge gaps)
responsiveness to specific policy needs (evidence of consultation with stakeholders)
capacity building and strengthening of local expertise
strategy for research communication and policy outreach at the national level
The deadline for submissions is the 5th November, 2012. For information on how to apply and for a proposal template, see the PEP proposals page**.
Published 21 September 2012