DFID research: Pastoralism and Development in Africa: Dynamic change at the margins
A new book takes a fresh look at the livestock sector in the Horn of Africa.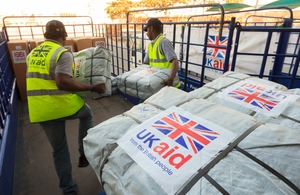 A new book, published in the STEPS Centre's Pathways to Sustainability book series, takes a fresh look at the livestock sector in the Horn of Africa.
Many reports from this region are of drought, famine, conflict and suffering. But this is not the full story. This publication investigates where pastoralists operate, in regional centres and their hinterlands, uncovering innovation and entrepreneurialism, cooperation and networking, and diverse approaches which are rarely in line with standard development prescriptions.
These areas reveal a booming livestock export trade; a flourishing private sector; growing investment and expanding towns; and the emergence of a class of entrepreneurs commanding a profitable market.
Through 20 detailed empirical chapters, the book highlights diverse pathways of development, going beyond the standard 'aid' and 'disaster' narratives. Co-editor Ian Scoones states:
"What we are saying is that if you shift your gaze from the centre, the capital cities, to the margins…you can uncover a whole new array of different, alternative pathways which development agencies, policy makers and others need to really take seriously."
In this short video watch editors Ian Scoones and Jeremy Lind and authors Hussein Mahmoud and John Letai explain how pastoralism is changing, and what this means for development and policy in the region.
Purchase the book from Routledge at this link.
Published 17 July 2012