DFID research: New website and publications from the Development Research Centre on Citizenship, Participation and Accountability
As the work of the Citizenship DRC comes to a close after a decade, it has launched a new website showcasing the products of its research.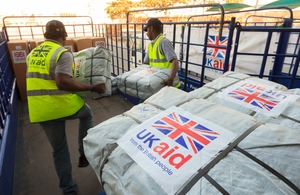 After a decade of research, the DFID-funded Citizenship DRC has come to a close. It has worked with universities, research institutes and nongovernmental organisations in more than 25 countries to explore the new ways that citizens are shaping our states and societies. More than 60 researchers were involved, and many more academics, activists and policy-makers collaborated.
Since its beginning in 2000, the DRC has produced nearly 450 research products. It has recently launched a new website that contains all of the written outputs produced over the last ten years: every case study, policy brief, working paper, book chapter, and more. Search by keyword or browse the thematic areas, including a section on overarching lessons where you can find the most definitive articles, including the last round of synthesis papers, which look at overarching and cross-cutting themes. DRC Worldwide also features the research by country, easily accessible via an interactive map.
The Citizenship DRC recently completed a summary of its findings from the last decade. Blurring the Boundaries: Citizen Action Across States and Societies is intended as a summary of and reference guide to the Citizenship DRC's work, with clear signposting to additional materials on theory, case studies and policy recommendations. The document also contains a final section with practical advice on how to take a citizen-led approach to development.
Published 20 May 2011