News story
DFID research: New economic growth research partnership with the Economic and Social Research Council
New economic growth research partnership with the Economic and Social Research Council.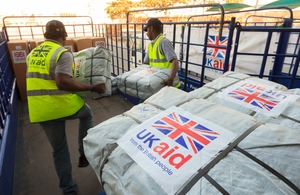 DFID has signed a new long-term partnership on economic growth research with the Economic and Social Research Council (ESRC). The programme will run for five years from February 2011 and will provide up to £9.9 million in support for growth research with particular reference to Low Income Countries (LICs). DFID will contribute up to £9 million to the programme, which will be managed by ESRC. The new programme will initially focus on three themes, namely agriculture and growth, finance and growth, and innovation and growth.
ESRC will make a first call for research proposals in these areas in March, with work then commencing in late 2011.
Research themes and questions reflected in the call have been informed by broad based consultation, plus in house scoping and systematic review work. Emphasis is also placed on partnerships with southern institutions and individuals. Please notify your contacts and networks if this forthcoming research call would be of interest to them. Partnerships with Southern researchers are strongly encouraged.
Published 24 February 2011