DFID research: New call for impact evaluations of social protection
New call for impact evaluations of social protection.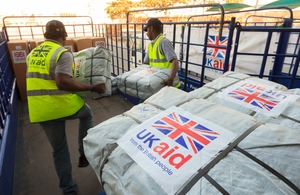 The International Initiative for Impact Evaluation (3ie) is launching a call for new and innovative impact evaluation proposals on social protection. This grant window dedicated to social protection is funded by the UK Department for International Development (DFID) with the potential for some additional funding from 3ie. Applications will be accepted from 10 October 2011.
This is the first thematic window being launched by 3ie and is part of an ongoing drive to fund high quality research that helps us understand what works, why and in what circumstances.
3ie has a growing reputation for excellence in commissioning, supporting, peer reviewing and disseminating impact evaluations of development initiatives. A strong shared agenda has been developed across 3ie and DFID based on a clear poverty focus, a commitment to building national capacity and to communicating findings so that new evidence makes a real difference to policy and practice in developing countries.
Focus of the Social Protection Thematic Window
The focus of this call is to generate lessons relevant to low income countries. The call invites proposals for impact evaluations on the impact of social protection interventions and also design issues relating to social protection. The call will also accept proposals that examine elements of the institutional and political context that influence social protection programmes. This grant programme seeks to gather evidence about risk reduction/coping mechanisms, in particular cash transfer interventions and public works. But it may also consider complimentary interventions in the areas of risk prevention such as unemployment benefits, pensions, and insurance, and opportunity promotion initiatives, such as job creation and training. This will enable the call to capture the linkages between the "protection" and "promotion" roles of social protection and would fill an important evidence gap in this emerging field.
Application process
Applications for the Social Protection Thematic Window will be accepted from October 10th 2011 but the request for proposals and background documentation is now accessible on-line. Applications should be made through 3ie's on-line application system. The deadline for applications at the expression of interest stage is 11.59 pm GMT, 7 November 2011. A short list of applicants from the EOI stage will be invited to submit a full proposal.
For more information go to the 3ie website.
Published 7 September 2011