DFID research: Global standards for responsible research conduct
Global standards for responsible research conduct.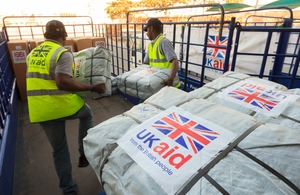 In light of the increase in the number of researchers around the world and the consequent increase in the demand for responsible research, the Inter Academy Council (IAC) and IAP, the global network of science academies, launched a universal guide to responsible conduct in the global research enterprise.
The issue of research integrity has become more visible as the amount of research funding has grown alongside a rise in the number of researchers  involved in active projects around the globe. IAC and IAP decided to address this issue by launching the first collaborative effort by scientific academies to provide guidelines, advice and an international consensus on global responsible conduct.
The document is supposed to reflect the universal values of science in a bid to maintain the integrity of scientific research while upholding the seven fundamental values of research: Honesty, Fairness, Objectivity, Reliability, Scepticism, Accountability and Openness.
The policy report, released in October 2012, recognizes that although there are procedures and institutional faculties for addressing research misconduct, the most effective and important mechanism for curbing irresponsible conduct is through mentoring. Efforts aimed at preventing irresponsible conduct and ensuring good practices through mentorship and education are key to achieving responsible conduct within research enterprises.
Mentoring and education are at the centre of projects such as the[** Royal Society-DFID Africa Capacity Building Initiative](http://royalsociety.org/grants/schemes/africa-capacity-building/).** The initiative was created to address the skills gap that is present within higher education in Africa.
There is a need for more engagement in higher education on the African continent, especially in fields such as sanitation, water, soil and renewable energy.  A fund has been launched to provide support to a consortium that incorporates a single UK laboratory and three African laboratories in November 2012.
One of the principles of the Royal Society-DFID Africa Capacity Building Initiative is to develop well trained staff who will be able to shape the future of the research and higher education community in their country. The development of global guidelines that focus on the self-correcting nature of research through good practice should help organisations and initiatives such as the Royal Society-DFID Africa Capacity Building Initiative to achieve their goals of global capacity building.
The policy report acknowledges that "researchers have a responsibility to convey the methods and cumulative knowledge of research to the next generation. In particular, beginning researchers need guidance in absorbing and applying the ethical codes of research."
The guidelines launched by IAC and IAP, aim to develop an ethical framework that applies to every individual and institution involved in research. They rely on the collaborative effort and mindfulness of the research community as a whole to ensure that the global village of scientific research maintains its integrity and allows for the continued sharing of knowledge.
Published 7 November 2012