DFID research: Future Agricultures Launches New Book Spanning 20 Years of Seasonality and Development
Seasonality, rural livelihoods and development' has recently been launched by the Future Agricultures Consortium (FAC).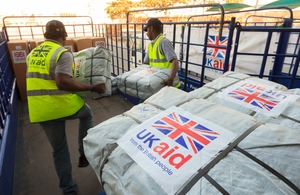 A publication entitled 'Seasonality, Rural Livelihoods and Development' has recently been launched by the Future Agricultures Consortium (FAC).
The book is a systematic study of seasonality for over 20 years and aims to revive academic interest and policy awareness of this crucial but neglected issue.
Seasonality is a severe constraint to sustainable rural livelihoods, and a driver of poverty and hunger, particularly in the tropics. Many poor people in developing countries are ill equipped to cope with extreme seasonal variations in the weather, which can at their worst lead to drought and flooding. These extremes can have dire consequences for agriculture, employment, food supply and the spread of disease. The subject has assumed increasing importance as climate change and other forms of development disrupt established seasonal patterns and variations.
Edited by Stephen Devereux, Rachel Sabates-Wheeler & Richard Longhurst, the book includes innovative tools for monitoring seasonality, which should enable more appropriate responses.
The FAC is a multidisciplinary and independent learning alliance of academic researchers and practitioners, which aims to encourage dialogue and the sharing of good practice by policy makers in Africa.
For more information on this publication visit the FAC website.
Published 20 February 2012