DFID research: Extending the discourse: the new DRUSSA app
DRUSSA has developed a new app which allows the user access to information on Research Uptake Management when and where they need it.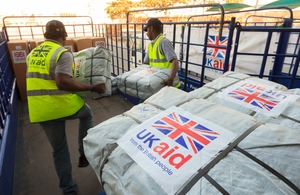 The Development Research Uptake in Sub-Saharan Africa [DRUSSA] Programme has developed an innovative App with multiple features that place it at the cutting edge of technology.
The DRUSSA App was designed with inclusive community building and interaction top of mind. With on- and offline capabilities, it is geared to provide as equitable access as possible to an African-context audience - where Internet access is not always as reliable or readily available - as it does to its global high-bandwidth audience.
The online-offline feature was developed to enable ease of participation where Internet access is intermittent, access to permanent workstations not guaranteed, or at times when users are away from their workstations. A bandwidth-conscious approach means users can go online to update the most recent content, but subsequently read and respond to it offline by posting comments on DRUSSA posts. As soon as the user goes online again, the app will automatically synch with the DRUSSA server and update all new content, including user contributions.
Audience differentiation is an important component in DRUSSA's Digital Engagement Strategy, encouraging relevant and streamlined channels of communication. With this in mind the app has been designed around a three-tier system:
First tier: Restricted audience access (DRUSSA Community)- This allows access to all content and functions, including the DRUSSA coffee station (a forum at the heart of DRUSSA designed to facilitate informal, collegial discussion). Users must be registered for the app via the DRUSSA engagement team.
Second tier: Networked audience access (DRUSSA Network)-This is available to anyone who registers on the DRUSSA website and allows access to all app functions and DRUSSA content apart from the DRUSSA Coffee station.
Third tier: Casual audience access- For users who have not registered on the website, this allows access to five of the most recent blogs posted.
The app features built in 'Being There' features so that it can be where users already are - namely on their own desktops, laptops, mobiles, tablets and websites - to facilitate ease of access and uptake, while extending the reach of the programme's Research Uptake Management [RUM] discourse.
Accessible via www.drussa.net or www.drussa.mobi the DRUSSA app enables users to access the catalogue of blogs on the website directly from their desktops. It also allows other websites to easily incorporate DRUSSA content and access by embedding the app directly into their website.
The DRUSSA App was developed cost effectively with a broader vision of potential replication of the app by other projects that may benefit from its unique offering. An open-access licensing agreement was put in place to facilitate further uptake.
After six months in operation user uptake and interaction has exceeded expectations and feedback is positive. To find out more about the DRUSSA app and to read more about how the initiative is opening up discourse on research uptake, visit the website.
Published 23 November 2012