News story
DFID research: ESRC-DFID Joint Scheme for Research on International Development (Poverty Alleviation). Call for Proposals: Evidence Synthesis Research Awards (ESRA)
ESRC and DFID are inviting applications to review and synthesise research.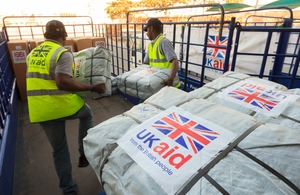 The Economic and Social Research Council (ESRC) and DFID are inviting applications to review and synthesise the research that has been funded under the ESRC-DFID Joint Scheme for Research on International Development (Poverty Alleviation) on the themes of:
social protection
food security
ESRC and DFID have jointly funded short- to medium-term poverty-focused research since 2005. So far, 46 projects have been funded under Phase 1 and 37 projects under Phase 2 of the Scheme. More projects will be funded in 2012.
To assist with developing a better understanding of the knowledge generated on specific topics, methodologies that have emerged, key gaps in knowledge not covered, and any potential or actual impacts documented, ESRC and DFID are undertaking a series of synthesis reviews of the commissioned research.
The aim of the initial two syntheses is to synthesise the evidence generated from the research funded by the Joint Scheme on social protection and food security and to draw together the commonalities and contrasts in findings from across the diverse range of research projects. The primary audiences for the synthesis reports include the research community, DFID, ESRC, other funders and users of research such as the policy community who may be interested in what key findings are being generated.
It is anticipated the syntheses will be conducted during the period from April to August 2012 with final reports submitted in September 2012. Applications can be made for up to £10,000 for each synthesis. Applicants are welcome to undertake one synthesis up to a maximum of £10,000; or both, up to a maximum of £20,000.
Full details of the call can be found at www.esrc.ac.uk/ESRA.
Any questions on the ESRA specification or application process should be directed to: dfid@esrc.ac.uk.
The deadline for applications is 20 April at 16.00 UK time. Applications should be submitted via email to ESRC: dfid@esrc.ac.uk.
Published 27 March 2012