DFID research: ESPA Annual Science Conference to take place in November
Ecosystem Services for Poverty Alleviation (ESPA) programme holding its Annual Science Conference in London in November 2012.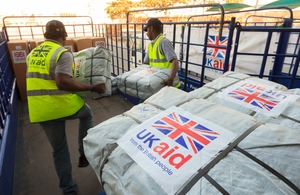 The UK's Ecosystem Services for Poverty Alleviation (ESPA) programme is holding its Annual Science Conference in London on the 19th and 20th November 2012.
The goal of the conference is to bring the ESPA research community up-to-date with developments in ESPA science, including new results, new projects, tools and approaches, and to provide an opportunity for researchers working on Ecosystem Services and/or Poverty Alleviation related work to meet and interact with others working on similar issues.
Speakers have now been confirmed and there will be plenaries presented by Partha Dasgupta (University of Cambridge), Ian Bateman (University of East Anglia) and Ben Ramalingam (Institute of Development Studies/Overseas Development Institute). The speakers will engage attendees in a dialogue of topics relevant to the achievement of poverty alleviation driven by ecosystem services, and will represent a range of ESPA-funded researchers and other eminent scholars.
Places will be allocated on a first-come-first-serve basis, so please register your interest here as soon as possible. Registration will close one week prior to the conference (12th November 2012) or earlier if all places are allocated. Further information (including a draft agenda) is available on the ESPA website.
ESPA is a partnership between DFID, the Natural Environment Research Council (NERC), and the Economic and Social Research Council (ESRC), for more information on the project visit the DFID project details page.
If you have any queries, please contact Sarah Harley on evidence@espa.ac.uk.
Published 16 October 2012