DFID research: DRUSSA announces postgraduate courses in research uptake
DRUSSA is attempting to promote understanding and recognition of the pathways from knowledge generation to knowledge utilisation.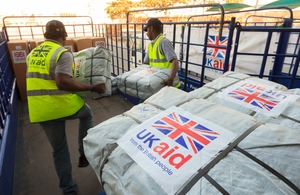 Development Research Uptake in Sub-Saharan Africa (DRUSSA) was launched in June, 2012 to improve the uptake and accessibility of local, contextualised research in Africa.
Higher education and the effective utilisation of knowledge generation is a key focus of the DRUSSA programme. Working with 24 universities from east, west and southern Africa, DRUSSA is attempting to promote understanding and recognition of the pathways from knowledge generation to knowledge utilisation.
By developing strategic partnerships between research institutes and policy-makers, industry and local communities, DRUSSA aims to facilitate a two way dialogue. To enable better communication between its different audiences, DRUSSA has established platforms such as DRUSSA online, helping to shift the focus from knowledge transfer to knowledge sharing.
As part of this drive to improve research management and knowledge generation, DRUSSA has recently announced the introduction of a postgraduate programme in research uptake to be run in some of its participating universities.
There are two programmes of study available, a series of short courses and an MPhil, PhD programme.  The programmes are offered by the Centre for Research on Evaluation, Science and Technology (CREST) at the University of Stellenbosch in South Africa.
The short courses are anticipated to run throughout the year and are designed to strengthen the institutional capacity of the universities involved. There are currently two courses scheduled for the coming academic year:
Science Utilisation and Impact: 25th-26th September 2012 (Stellenbosch University, South Africa)
Science Communication: 27th-28th September 2012 (Stellenbosch University, South Africa)
The deadline for applications for these dates is the 20th August. An application form can be found here.
There are further dates scheduled in October and November, however the venues, one in Nairobi, Kenya, and one in Accra, Ghana, have yet to be confirmed.
These modular courses are accredited by Stellenbosch University and offer potential opportunities to gain credits towards the MPhil programme. All upcoming short courses can be found on the DRUSSA calendar of events.
The MPhil, PhD: Science & Technology Studies (Specialisation in Research Uptake & Utilisation), at Stellenbosch University, looks at the different dimensions of science (economic, political, ethical and historical) as part of a human complex.  There is a strong focus on research management, developing students' skills in evaluation and impact assessment.
The PhD is recommended for researchers and project managers from scientific institutions and universities across Africa as well as international scholars with an interest in science communication and utilisation in Africa.
Candidates for the MPhil programme have until the 31st August to apply for next year's intake. Students within South Africa have until the 30th September. Further details on how to apply can be found here.
There are a limited number of bursaries available for PhD applicants associated with one of the 24 DRUSSA universities. For a bursary application form contact Marthie van Niekerk at CREST (application deadline- 31st August).
There is also financial support on offer for the short courses, restricted to two individuals from each participating university. Allocation of these funds will be decided through nominations put forward by the associated universities.
**For further information on DRUSSA read our case study, **Improving the quality and scope of research coverage in Africa.
Published 17 August 2012