DFID research: Developmental patrimonialism? Rethinking business and politics in Africa
A new policy brief written by Tim Kelsall from the Africa Power and Politics Programme has been published.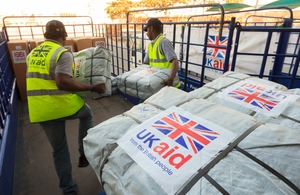 Africa may have some of the world's fastest-growing economies, but investment and incomes still lag far behind other regions. Conventional development wisdom lays the blame on a governance syndrome known as neo-patrimonialism, a system of personal rule held together by the distribution of economic rents to clients or cronies.
In this new policy brief, Tim Kelsall explains how Africa Power and Politics (APPP) research into seven historical and six contemporary African cases shows that neo-patrimonialism is not always as economically damaging as the development community believes. He asks whether a new understanding of the investment environment in Africa is needed - one which pays particular attention to the ways in which informal institutions may contribute to creating a climate conducive to business and investment, and to broader development agendas.
Tim Kelsall leads APPP research stream Business and Politics 1 and is a former editor of African Affairs, the world's highest-impact Africanist journal.
Published 10 June 2011