DFID research: Connect South Campaign Pledges to Support Southern Researchers
GDNet launch a campaign to encourage the adoption of a more inclusive approach to southern researchers' knowledge.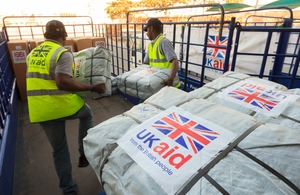 GDNet, a knowledge hub that brings together and communicates policy-relevant research from the global south, has recently launched a new campaign to encourage members of the development research and policy communities to adopt a more inclusive approach to southern researchers' knowledge.
The campaign, called Connect South, calls on people and organisations working in development to pledge their support and will re-establish GDNet's own commitments to southern researchers.
GDNet believes that southern researchers experience particular barriers to having their knowledge influence global debates on development. Publishing in international journals is often harder for them due to lack of access to the latest research. GDNet's own survey data also points to the dominance of northern academic practices making it harder for southern research to be seen on an equal footing.
GDNet writes that more than ever, "we need knowledge and experience from the south to inform responses to global problems". They urge individuals and organisations to "Join us** by signing up to the Connect South Charter of Commitment and pledge how you will help southern research have a greater impact".
GDNet hopes that organisations might promise to:
Create web link to the GDNet Charter of Commitment 
Co-host events and seminars to discuss the issues facing southern researchers
Contribute to blogs and online discussions that focus on research communication and uptake
Feature on the Connect South wall of fame web page
Become a media partner and hosting content on the campaign
Southern researchers might promise to:
Participate in social media and spread the word to their networks
Submit their research to knowledge intermediaries and communication channels
Participate in online and offline events, networks and discussions
Register or update their profiles with GDNet
Watch the Connect South presentation to find out more about the campaign.
Published 5 July 2012