Developing face-recognition technology
Case study from Milton Keynes-based Two Trees Photonics Limited who pitched their ideas at the CDE Marketplace on 5 February 2015.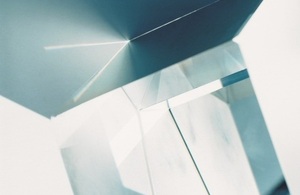 Two Trees Photonics Limited received CDE funding to develop facial recognition for mobile technology.
The Milton Keynes company has produced an Adaptive Micro Optical Correlator (AMOC), which can be used on applications constrained by power, mass, volume and bandwidth.
The optical system, which uses Liquid Crystal on Silicon technology, results in character recognition that is consistent with simulation. This should aid with motion detection, particularly in a complex scene.
The company is now seeking collaborative support to take this proof-of-principle system through to a full-scale demonstrator and eventually to production.
Dr Jamieson Christmas, CTO of Two Trees Photonics Limited says:
The CDE project has allowed us to accelerate key development work and promote our technology to major commercial partners.
Centre for Defence Enterprise
Building R103
Fermi Avenue

Harwell Oxford
Oxfordshire
OX11 0QX
Email cde@dstl.gov.uk
Telephone +44 (0)30 67704236
Alternative number +44 (0)30 67704237
Please email for the quickest response.
Published 5 February 2015
Last updated 10 February 2015
+ show all updates
Pitch presentation slides added.

First published.