Details of the new 'exceptional talent' route announced
Damian Green announces how leaders in the fields of science, humanities, engineering and the arts can come to the UK.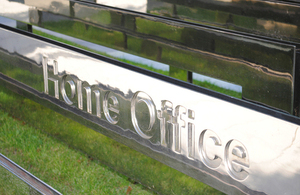 The new 'exceptional talent' route will open on 9 August 2011 and will facilitate 1,000 individuals into the UK who have either been recognised as leaders in their respective fields or have the potential to become one.
How can people enter under the route?
The route will be overseen by specially selected 'competent bodies' who will advise the UK Border Agency on who should come in under this route to ensure they are the brightest and best in their field:
The Royal Society, a fellowship of the world's most eminent scientists, will be able to nominate up to 300 places
Arts Council England, the national development agency for the arts, will also be able to nominate up to 300 places
The Royal Academy of Engineering, Britain's national academy for engineering, will have up to 200 places to nominate
The British Academy, the national academy for the humanities and social sciences will be able to nominate up to 200 places
Those wishing to come into the UK under this route will not need to be sponsored by an employer but will need to be recommended by one of the competent bodies. Each competent body will publish criteria that applicants must meet to be endorsed. 
Immigration minister Damian Green said: 'The UK is a global leader in science, humanities and engineering and we are a cultural centre for the arts.  We will continue to welcome those who have the most to offer and contribute to our society and economy.
'Our new exceptional talent route, available for up to 1000 applicants, will ensure that we continue to attract the brightest into the UK and keep the UK a global leader.
'This comes at a time of major reform of the immigration system to bring net migration back down to the tens of thousands, tackle abuses and make sure that the immigration system meets the needs of the country.'
Further details on the new route can be found on the UK Border Agency website.

Published 20 July 2011