News story
Derby Hospitals make significant progress in tackling A&E delays
Fewer patients are facing lengthy waits for urgent treatment at hospitals in Derby following action taken by Monitor, the health sector regulator.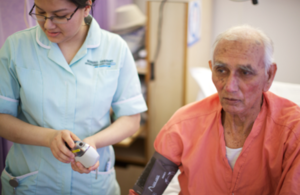 After Derby Hospitals NHS Foundation Trust failed to meet national waiting targets for both emergency and routine care, the regulator imposed an additional condition on the trust's licence to provide healthcare services. The trust has made significant improvements so this condition has now been removed.
However, Derby Hospitals NHS Foundation Trust remains in breach of its licence because the regulator remains concerned about its finances. It ended the 2013/14 financial year with a deficit of over £15 million and is forecasting that this will grow to as much as £23 million by the end of 2014/15.
Monitor has agreed with the trust that it will develop a comprehensive financial recovery plan by 31 January 2015.
Adam Cayley, Regional Director at Monitor, said:
More patients are being seen quickly at the city's A&E departments which is really good news. The challenge is now to get on top of the trust's financial deficit which is worrying.

We want the trust to develop a financial recovery plan, demonstrating to us how it will solve its financial problems while safeguarding the quality services which local people expect.
Published 5 September 2014