News story
Department to defend immigration limit
Government will 'rigorously' defend any legal challenge on its interim migrant limit, says immigration minister.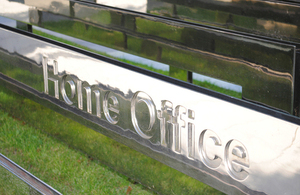 The Joint Council for the Welfare of Immigrants is attempting to bring a judicial review against the government, but permission to proceed to a judicial review has not yet been granted by the courts.
Among the organisations concerns are that the limit has been put in place without proper consultation, and the level of the limit has not been placed before Parliament.
Confident of success
Damian Green, immigration minister, said: 'We will rigorously defend this challenge and are confident of success. The government has been clear; we will introduce our permanent annual limit on economic migrants from outside the EU from April 2011.
 
'While we decide how the annual limit should operate it is imperative that we have interim measures in place to avoid a rush of applications from migrants before the new rules take effect.
'We are fully committed to reduce the level of net migration back down to the levels of the 1990s - tens of thousands each year, not hundreds of thousands. Introducing a limit on migrants from outside Europe coming here to work is just one of the ways we intend to achieve this.'
Five per cent reduction
An interim limit on migrants from outside Europe coming to the UK to live and work was announced on 28 June. Set at 24,100, it equates to a five per cent reduction compared to the same period last year.
At the same time a consultation was launched on the mechanisms for implementing a permanent annual limit which is due to be introduced in April 2011.
Watch a video clip of the Home Secretary announcing the immigration limit, on 28 June, below.

Published 24 September 2010