News story
Department statement on Dale Farm
A spokesman said: "The public want to see fair play - with planning rules being upheld and action being taken against those who try to cheat…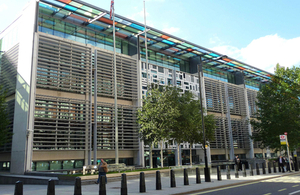 A spokesman said:
The public want to see fair play - with planning rules being upheld and action being taken against those who try to cheat the system.

The Government has already changed the law to tackle abuses of the planning system, and we propose to strengthen the law further to allow councils to stop unauthorised sites as soon as they happen, to prevent future drawn-out cases like Dale Farm.

We are also providing £60 million of funding to help support authorised pitches for travellers, supporting law-abiding citizens.
Published 19 October 2012