Department responds to criticism of FireControl project
A spokesman for the Department for Communities and Local Government said: "The failings referred to by the PAC occurred in the earlier years…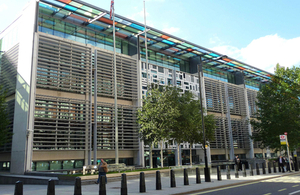 A spokesman for the Department for Communities and Local Government said:
The failings referred to by the PAC occurred in the earlier years of the project (between 2004 and 2008) and we accept and have learned from these mistakes. DCLG has put much better controls and programme management arrangements in place over the last few years to avoid such failures happening again.

The National Audit Office's report in July this year recognised that the Department took a firm grip on the project from early 2009 and concluded that the Department was justified in cancelling the project.

Ministers believe the most effective approach is to build on the experience and expertise of local Fire and Rescue Services, who are best placed to manage the risks faced, rather than by central Government imposing unwanted top down solutions.

That is why we are working collaboratively with the Fire and Rescue Services and providing more than £84 million to help them deliver national resilience, efficiency and value for money through local solutions for future control room arrangements.
Published 20 September 2011