News story
Department of International Trade figures show over 5000 new jobs in Wales
From:

Published:

30 August 2016

Last updated:

31 August 2016, see all updates
Secretary of State responds to newly released FDI figures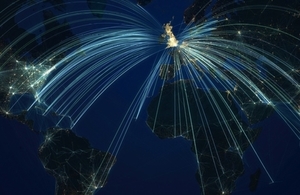 In Wales 5,443 new jobs were created in the last year through 97 projects, an increase of 7% year on year. In total almost 7,000 jobs were created or safeguarded by FDI.
Welsh Secretary Alun Cairns said:
These figures demonstrate that Wales remains an attractive destination for overseas investment, providing a valuable boost to the economy and creating thousands of jobs.

Our country now has a tremendous platform to build on over the coming months as we make plans to leave the EU, forge stronger relations with international partners and attract more investment from emerging markets.
For more information please see here
Document information
Published: 30 August 2016
Updated: 31 August 2016
Added translation
First published.