Press release
Defra welcomes OECD Green Growth Strategy
The "Green Growth Strategy" sets out a framework and policy options to boost economic growth and protect the environment around the world.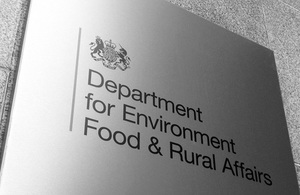 Environment Secretary Caroline Spelman has welcomed the Organisation for Economic Co-operation and Development's strategy to encourage sustainable economic growth.
Caroline Spelman said:
"Growth today must not compromise economic growth in the future, so we must seek to grow our economies in a sustainable way that manages our natural assets for the years ahead.
"Green growth is about more than reducing carbon emissions - it is about managing natural resources sensibly. For example, research shows that UK businesses could save up to £23bn annually by using energy and resources more efficiently.
"The OECD's report recognises the many links between the economic and environmental challenges we face, so now we must all get on and make the green economy a reality."
Published 25 May 2011