News story
Defra consultation on more marine conservation zones opens
Defra has launched a consultation on the second tranche of sites to be considered as marine conservation zones (MCZs).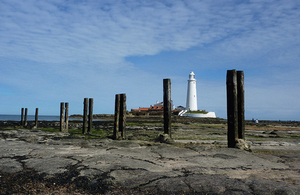 The consultation will run from Friday 30th January 2015 to 24th April 2015. It seeks views on the proposal to designate another 23 MCZs and to add additional features for conservation to 10 existing MCZs.
The outcome of the consultation is expected in December 2015.
More information about the consultation is also on Defra's homepage.
Published 30 January 2015