Defence Secretary welcomes Canadian commitment to Afghan mission
Secretary of State for Defence Dr Liam Fox has welcomed the news that 950 Canadian troops will remain in Afghanistan in a training capacity when their combat mission comes to an end in 2011.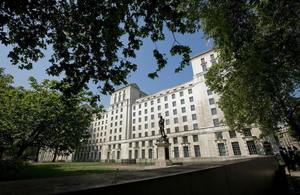 They, along with their NATO allies, have been building on the significant progress in the areas of security, diplomacy and development in Afghanistan; specifically building the capability and capacity of the Afghan National Security Forces. The 950 troops will be part of the NATO Training Mission - Afghanistan until 2014 and will be contributing to the goal of preparing the Afghans to take responsibility for their own security.
Ahead of the Lisbon Summit, where NATO will launch the transition process which will see Afghans begin to steadily take the lead for their own security, the Secretary of State for Defence said:
We, along with our NATO colleagues, welcome the decision by the Canadian Government to continue their deployment of troops in Afghanistan. They will be fundamental in the ongoing efforts to develop the Afghan National Security Forces [ANSF].
"Having a capable and credible ANSF will be key in helping the Afghans to continue to bring security to their own country and guard against terrorism - and this in turn will reduce the threat to people at home in the UK."
Canada's new non-combat role will focus on four key areas: investing in the future of Afghan children and youth through education and health; advancing security, the rule of law and human rights; promoting regional diplomacy; and delivering humanitarian assistance to the Afghan people.
Announcing the continuation of military deployments to Afghanistan, Lawrence Cannon, Canadian Minister of Foreign Affairs, said:
Building on strengths and accomplishments over the past years, Canada is committed to helping build a more secure, stable and self-sufficient Afghanistan that is no longer a safe haven for terrorists.

The combat mission will end in 2011. As we continue to work alongside the Afghan people and the international community, Canada will continue to play an important role in supporting efforts toward a better future for all Afghans.
Published 17 November 2010