News story
Defence Medical Services (Whittington) Field Gun Crew battles it out at HMS Collingwood
On Saturday 2 June 2018, the DMS (Whittington) Field Gun Crew competed in the Royal Navy and Royal Marines Charity Field Gun Competition at HMS Collingwood.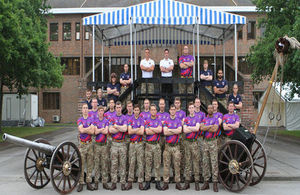 The crew of 18 highly disciplined, motivated, and physically fit field gunners, battled it out against teams from across the UK and as far afield as Gibraltar, Cyprus and Naples for the coveted Brickwoods Trophy.
The competition is fast and furious and requires 18 man crews to run, dismantle, carry, reassemble and fire the gun in the shortest possible time. Strength, stamina and team work are essential. Sustained by a dedicated support team, time keepers, track judges and managers, the crew comprised of both permanent staff and trainees, and attracted much praise from more experienced crews.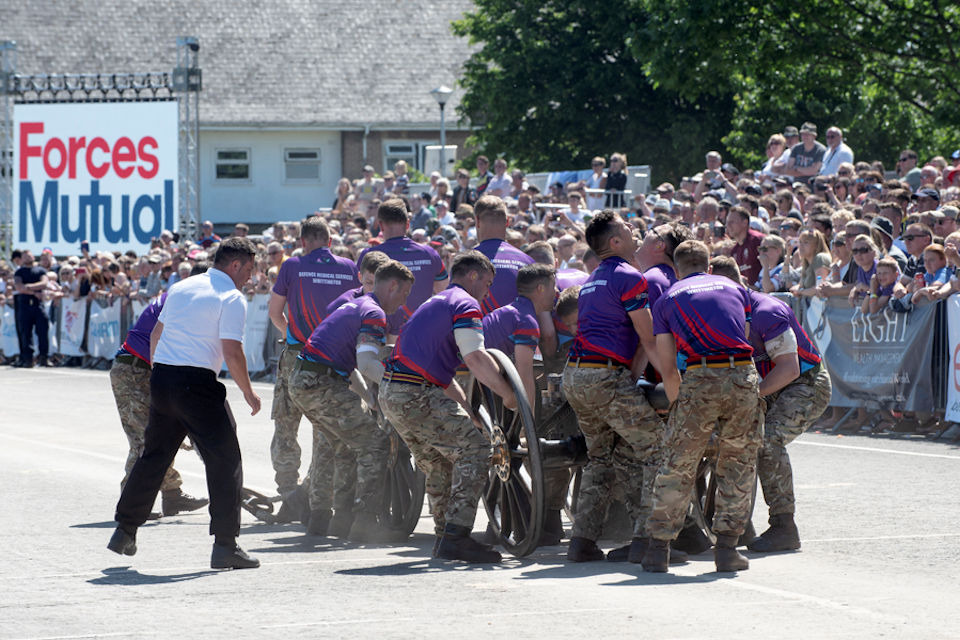 The DMS (Whittington) Field Gun Crew competed in the Plate 1 final with an impressive time of 1:24:09 and a 3 second penalty and were ultimately positioned 10th out of 23 crews. The converted Brickwoods Trophy was eventually won by HMS Heron from Yeovilton who were ultimately crowned the winners.
Major Richard Yardley, the Field Gun Officer told us,
it has been an absolute honour to work with such a dedicated and talented crew. I have observed teamwork, discipline and courageous acts throughout this season and along with the No1 Trainer Lt Hallam and the Skipper SSgt Gregory, we are immensely proud of the achievement.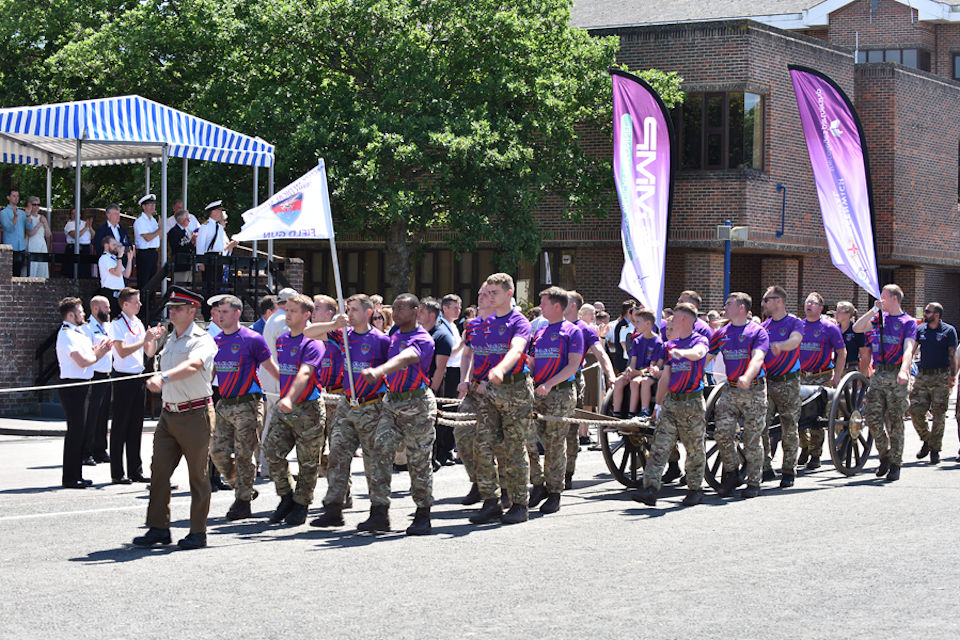 The origins of the Royal Navy Field Gun competition grew out of an event in 1899, when British troops were besieged by Boer fighters in the garrison town of Ladysmith in modern-day South Africa. The Brickwoods Trophy was the idea of Sir John Brickenwood, Chairman of the Brickwood Brewery.
Published 7 June 2018