Defence Industry and Technology policy timeline set
Mr Luff, Minister for Defence Equipment, Support and Technology, said a green paper will be published by the end of this year, following the…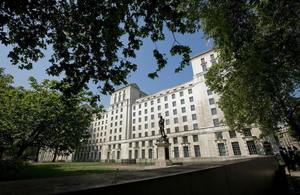 Mr Luff, Minister for Defence Equipment, Support and Technology, said a green paper will be published by the end of this year, following the conclusion of the Strategic Defence and Security Review (SDSR) in the Autumn.
Following further consultations with industry, academia, parliament and others, a white paper will be produced in spring 2011 that will formally set out the approach to industry and technology until the next SDSR.
In the speech to the Defence Industry in support of the Soldiers, Sailors, Airmen and Families Association (SSAFA) at the RAF Club, Mr Luff said:
Listening to industry is very much a central part of the process; it is already informing the SDSR. I know this is a challenging time and I am anxious to involve them closely.

I am determined that our new policy will give the clarity that industry needs about our priorities and how we intend to work with them.

The process and the resulting white paper will provide more detail on two of my highest priorities - supporting exports and helping small and medium-sized enterprises.
Mr Luff also confirmed that science, innovation and technology would play an important part in the new policy:
We must keep looking to the future by shaping the industrial and technological means to face it.

The 21st century battlespace is one of new, emerging threats - and these provide Industry with an opportunity. We have already seen the operational impact of combining science, innovation and technology. This approach will be integral to creating the battle-winning capability of our truly modern armed forces.
See the full speech at Related Links.
Published 23 July 2010