Defence Estates unveils new national military housing contract
Defence Estates has announced its future commercial plans for UK military housing from 2013, unveiling a new single contract for the provision of all housing-related services to the Armed Forces and their families.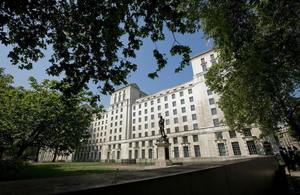 The new National Housing Prime contract will provide repairs and maintenance to more than 49,000 UK military homes, grounds maintenance, and housing construction projects up to a value of £3.93m.
Subject to further review the contract could potentially provide additional services, including worldwide housing allocations, an internet self-service facility, move-in move-out services, and provision of furniture and fittings.
It is expected that the contract will be awarded in late 2012, and will run initially for five years from April 2013, with the option to extend it by a further five years.
The contract has been developed under the wider Next Generation Estate Contracts (NGEC) programme. It will replace the current housing contract for England and Wales and the separate arrangements for provision of housing in Scotland and Northern Ireland.
David Olney, the Deputy Chief Executive of Defence Estates, said:
Our Armed Forces and their families deserve a good standard of accommodation. This contract is designed to ensure that we get the best possible solutions with the resources available.
Steve Rice, Head of the NGEC programme, added:
It is central to the NGEC programme that we work closely with our customers; industry and wider Government, to develop commercial arrangements that reflect best practice deliver cost-effective estate solutions.

We have consulted widely on this national housing contract to ensure that from 2013 we are best placed together with our industry partners to deliver a good service for military families whilst providing good value.
The contract tender notice for the National Housing Prime (NHP) will be issued to the Official Journal of the European Union (OJEU) and the Defence Contracts Bulletin (DCB) on 9 February 2011.
Published 10 February 2011