Defence community consulted on SDSR
Members of the defence community, both Service personnel and civilians, have been asked to put forward their ideas and suggestions for the Strategic Defence and Security Review (SDSR).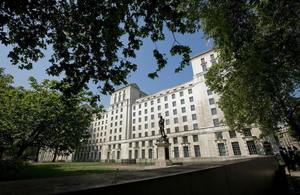 Permanent Secretary at the Ministry of Defence, Sir Bill Jeffrey, and Chief of the Defence Staff, Air Chief Marshal Sir Jock Stirrup, are inviting members of the Armed Forces and Defence civilians to feed in their ideas to the SDSR via online submission.
The Prime Minister and the Secretary of State for Defence, Dr Liam Fox, have stressed that members of the Armed Forces and their families, and the MOD's civilian staff, have an important contribution to make to the SDSR and the consultation period will be open from 13 to 31 July 2010.
Dr Fox has spoken about the Strategic Defence and Security Review in a speech at Chatham House today. See Related Links to read the speech in full.
Submissions will be reviewed by the MOD Strategy Unit team and passed out across the Department to inform and include in plans as appropriate.
Ministers will receive an initial summary in August of emerging themes and of any particularly promising ideas, and a more detailed analysis in September.
A report on the submissions received and what was done with them will be published later in the autumn.
Published 13 July 2010