Defence Budget cut by eight per cent
The government has today agreed funding for Defence of £33.8bn in 2011-12, £34.4bn in 2012-13, £34.1bn in 2013-14 and £33.5bn in 2014-15. This settlement represents an eight per cent reduction in real terms.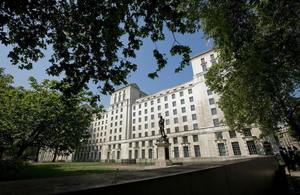 This agreed funding is part of the Government's 2010 Spending Review which has been announced by the Chancellor today.
The Spending Review set out to allocate resources to Government Departments according to the Government's priorities.
The 2010 Spending Review covers the four years from 2011-12 to 2014-15.
The Spending Review has been run concurrently with the Strategic Defence and Security Review (SDSR), bringing defence plans, commitments and resources into balance so that we have a coherent defence capability and a sustainable defence programme for the future.
At least £4.3bn of savings will be made in non-front line activities over the Spending Review period. The MOD's administration costs will also reduce by 33 per cent over the period.
Defence Secretary Dr Liam Fox said:
The SDSR has reshaped our Armed Forces to tackle future and emerging threats. We now also know how much money we will have to carry out the vital job of protecting Britain's national security.

This will enable us to bring defence policy, plans, commitments and resources into balance so that we can emerge with a coherent and affordable defence programme for the future.
Further information on the Spending Review can be found on the Treasury's website at Related Links.
For additional information on the SDSR see Related News.
Published 20 October 2010