Press release
Decision on La Mon House bombing review
The NI Secretary has written to the La Mon families informing them of her decision in response to calls for a review into the 1978 bombing.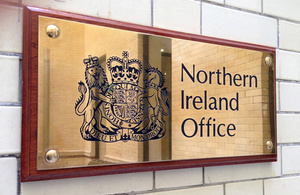 The Secretary of State, Theresa Villiers said:
After consultation and careful consideration, I have decided not to initiate a de Silva type review into the La Mon House bombing. I have written to the families advising them of my decision,.
I understand that this is not the decision they were hoping for, but I do not believe that an independent review would reveal new evidence or reach a different conclusion from the investigations that have already taken place.
I was very moved by my meeting with the families and I know that no matter how much time passes, the pain experienced by the victims of this shocking atrocity remains. I continue to offer my sincerest sympathy to the families for the loss of their loved ones and the injury they have suffered.
Published 29 April 2014