DECC response to public comments on The Coalition: Our Programme for Government
We would like to thank everyone who responded to the consultation on the Coalition's Programme for Government, and particularly those with comments…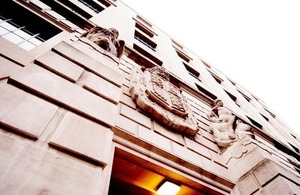 We would like to thank everyone who responded to the consultation on the Coalition's Programme for Government, and particularly those with comments on energy and climate change issues. We agree with you that this area must be one of our top priorities, and we were encouraged by the depth of knowledge and passion displayed in the comments we received.
A theme which repeatedly emerged was that you want this coalition to display a real sense of urgency in addressing two challenges: securing energy supplies; and decarbonising the economy. We agree. Our infrastructure is in need of substantial new investment in the years ahead and progress so far has been disappointingly slow and confused. Our work begins now to develop the 21st Century energy system the UK needs. Our housing stock needs to be better insulated and more energy efficient, and we have launched our Green Deal to make this happen.
Many of our responses came from people who have already installed - or are hoping to install - various types of renewable energy generation in their own homes, and reduce their own carbon footprint, A number of people wanted specific reassurances about the Renewable Heat Incentive. I can confirm that we will set out detailed proposals for taking forward the Government's commitment to renewable heat through the Spending Review.
Others wanted to support this behaviour change in their communities, and are looking at how best to do this. Suggestions have included increasing investment in community energy projects, reducing the number of street lights and simplifying planning systems to allow for easier installation of wind turbines and solar panels. The Coalition Government firmly supports local activism and wants to make it easy and economic for people to cut emissions in their own homes and businesses. This transformation will not succeed if we try to drive it from Whitehall alone. We plan to launch a Community Energy Online portal this Autumn to help the public join us in this process. But the Government does have an important role, and that is to make sure it is practising what it preaches. One of the first acts of the Prime Minister when he took office was to commit every Government department to cutting its own emissions by at least ten per cent within 12 months.
Some of our responses were from people who remain unconvinced about the science behind man-made climate change or the need for action. They are concerned about high costs and little if any benefit in changing to a lower carbon energy system. We acknowledge their concerns, and value their continued input into the debate on Government policy. This coalition will always base its decisions on the most robust evidence available. Current evidence strongly supports the need for action. After recent criticism, both the University of East Anglia and Intergovernmental Panel on Climate Change have initiated independent inquiries. Those released to date have all been clear that scientists have acted rigorously and honestly, and the IPCC's fundamental conclusions remain sound. However, the inquiries have noted that scientists aren't always as open and transparent as they could be. DECC will continue to play an active role in ensuring that the highest standards of credibility apply to all the information we base our policies on. We also believe that our future energy security and economic prosperity depends on vastly reducing our dependence on fossil fuels. This is not just because we need to play our part in addressing global climate change. As the world's population grows and countries develop, the competition for fossil fuels will increase and so will costs. For reasons of simple economic self-interest, the UK needs to find viable alternatives.
We are very keen to continue this dialogue with the public. The days of "Whitehall knows best" are over. These problems are too important to be left just to politicians and civil servants to solve. They need us all to get involved, and we thank you all for having done so.
Published 30 July 2010