News story
DECC Minister leading low-carbon business delegation to the United States - your chance to be involved
The Minister of State for Climate Change, Greg Barker, is leading a delegation of green business to the southern United States in the week of…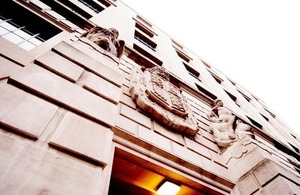 The Minister of State for Climate Change, Greg Barker, is leading a delegation of green business to the southern United States in the week of 7-11 May. Visiting Atlanta (Georgia), alongside Houston and San Antonio (Texas), the trip addresses issues of great importance to the Coalition's prosperity agenda:
Strengthening the UK-US trade relationship
Building the economic and business case for transitioning to a low-carbon economy
The mission intends to use leading examples of UK sustainable business to carry the message on this critical issue, showing the compatibility of green and growth, as well as offering opportunities for companies to connect with new or existing business partners. We are therefore looking for leaders in sustainable business to join the delegation.
The trip will call at some of the fastest growing regions of the US with rich opportunities for low-carbon growth and for UK business:
Houston, Texas: Houston has a long tradition as the capital of the traditional energy sector and it also has a fast growing economic base for renewable energy. Houston is a large economy, its annual gross product of $400bn puts it on a par with a mid-sized country such as Austria or Norway and is second only to New York in numbers of Fortune 500 company headquarters.
San Antonio, Texas: Texas' second city (and the 7th largest in the US) San Antonio, is a major military hub with tourism and healthcare/biomedical research forming other major sectors. Energy policy in San Antonio is unique for the size and scope in Texas with major drives on energy efficiency and greening public transport amongst many others.
Atlanta, Georgia: Atlanta is the state capital and considered the commercial hub of the South East as well as a centre of innovation and higher education. It has experienced the fastest growth of any US metro area in the last 10 years (population is above 5 million). The business community includes HQs of major property development and management companies, as well as professional services companies advising Fortune 500 clients on their sustainability strategies.
On each leg of the trip, events will include small, board-room style meetings with a select group of US business leaders, as well as larger, higher-profile events with elected officials, academics, regional economic development agencies and businesses. There will also be opportunities for the delegation to arrange private calls with important business contacts.
Delegates will be responsible for their international and domestic flights, accommodation and other local costs. The number of places for this visit are limited, but should you be interested in joining this delegation, please contact Nick Shaw (nicholas.shaw@decc.gsi.gov.uk) before Monday 2 April 2012.
Published 1 May 2012