News story
DECC guidance on the NER300 funding mechanism for innovative renewable energy demonstration projects
ORED has published its guidance on the EU NER competition. DECC guidance on the NER300 funding mechanism for innovative renewable energy…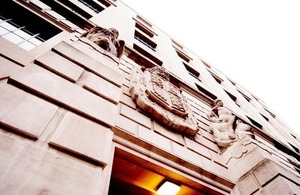 ORED has published its guidance on the EU NER competition.
We are continuing to develop our process and to engage with the European Commission to seek further clarification on the detail of the competition and will be providing regular updates via FAQs on the ORED web pages.
The Commission published a new FAQ on 21 December. This can be found with the Call documents on the European Commission: NER 300 call web pages.
If you have any questions on either the UK or the EU process, please send them to 'NER Renewables' at ner.renewables@decc.gsi.gov.uk
Published 22 December 2010