News story
DECC appoints Investment Director of new Heat Networks Delivery Unit
The Department of Energy and Climate Change (DECC) can announce today that it has appointed Stephen Brooks as Investment Director of the new Heat Networks Delivery Unit (HNDU).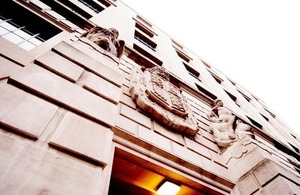 Stephen has up until recently been Managing Director of Ignus Renewable Energy Ltd, which designs and develops biomass combined heat and power (CHP) projects. Among his previous achievements, he developed and consented the Community Renewable Energy Centre in Sheffield, a £23m biomass fuelled CHP project.
Stephen has many years of experience in the heat networks and renewables sectors. He was one of the founders, and first employee, of Sheffield Heat & Power Ltd, which developed the successful City-wide heat network in Sheffield. He has also delivered a number of other renewable and fossil fuelled CHP projects in the UK, designed and developed biomass fuelled CHP and heat network projects in the Netherlands and Belgium and acted as advisor on projects in numerous other countries.
Greg Barker, Minister of State for Climate Change, said:
"We are delighted that Stephen has accepted the position of Investment Director, to lead the new Heat Networks Delivery Unit.
"Stephen has a great deal of experience of developing large commercial heat networks, CHP, and renewables projects. This diversity of previous work, coupled with an exceptional understanding of local authorities, makes him the ideal candidate for the role."
Stephen Brooks commented:
"I am excited to take up this opportunity in HNDU, which is a dream job for me. I am passionate about developing heat networks, and have ambitious plans for the new team. I look forward to getting started, and helping local authorities and local economic partnerships across the country overcome the challenges they face in putting these projects together. I am also keen to help take the sector in a more strategic direction, looking beyond fossil fuel to low carbon and innovative sources of heat for networks, and developing these networks as part of city-wide development projects. This can be a great driver of urban economic growth.
"We will work quickly to finalise the team and launch the first round of applications for funding in the next few weeks."
Published 4 September 2013