News story
'Death Railway': a soldier's story
Soldiers from the Royal Corps of Signals attended a star-studded screening of 'The Railway Man' in London last night.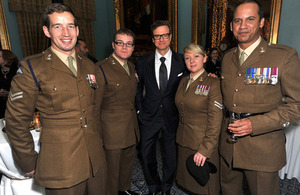 The film, starring Colin Firth and Nicole Kidman, is based on the true story of Royal Signals officer Eric Lomax, who not only survived the Burma Railway, but also went on to forge a friendship with one of his former captors.
The Burma Railway was built by the Japanese using forced labour during the Second World War. Also known as the 'Death Railway', over 100,000 civilian labourers and prisoners of war died during its construction.
After the premiere in Leicester Square, the film's A-list stars got behind a fundraising effort for the Royal Signals Benevolent Fund, which supports serving soldiers, veterans and their families.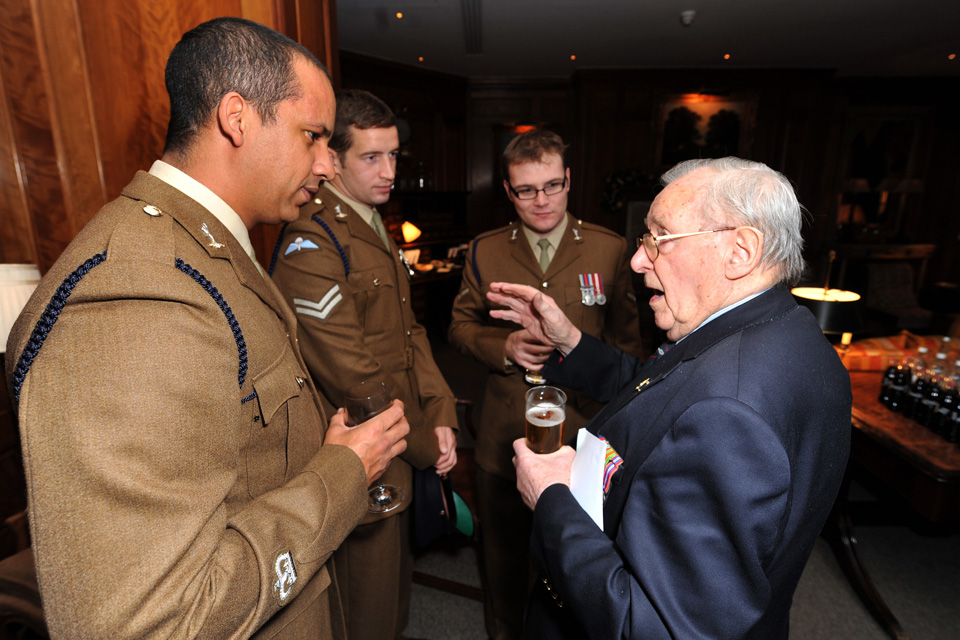 Among the veterans who attended the premiere was Bill Moylon, now a Chelsea pensioner, who was one of the first men to be sent to Thailand to start preparations for the railway. Like many others he suffered terrible treatment and illnesses, including malaria.
Also attending was Dr Bill Frankland, aged 101, who served as a medical doctor in the Army and was captured in Singapore. Sent to the notorious Japanese prison camp Changi, with no supplies he used his medical training to help save the lives of many prisoners of war there. Dr Frankland now works as an allergy specialist at the London Allergy Clinic.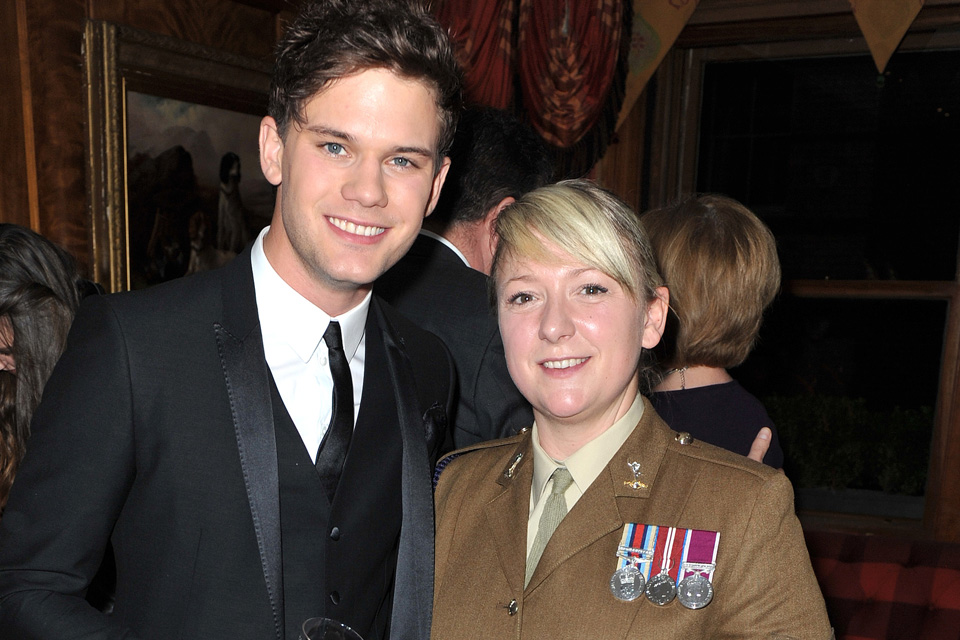 At a post-screening reception for the veterans, film stars and serving soldiers, Sergeant Major Lawrence Watts, of 251 Signal Squadron, explained how privileged he felt to meet the veterans:
These men are part of the foundations of where we come from; it's humbling listening to what they went through. In my 22 years in the Army I have deployed for perhaps 3-and-a-half years in total; that seems like nothing compared to what these men went through, never knowing when it would end for them. For them to still be here now smiling and joking is amazing.

It's rare for people to talk about what happened outside Europe; it's easy to forget there were those theatres of the war. I'm really interested in history, so I have read a bit about it, but it's great to have the chance to see this film and really understand what they went through.
The Railway Man goes on general release in cinemas in January 2014. Tickets for last night's premiere were sold in aid of the Royal Signals Benevolent Fund.
Published 5 December 2013