News story
Deadline nears for compliance with public sector Equality Duty
The Equality and Human Rights Commission (EHRC) will be monitoring public bodies to see if they have met the deadline of 31 January 2012 to …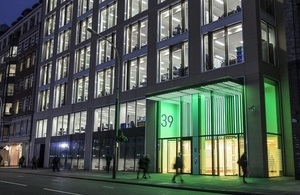 The Equality and Human Rights Commission (EHRC) will be monitoring public bodies to see if they have met the deadline of 31 January 2012 to publish information that demonstrates their compliance with the public sector Equality Duty (PSED).
The Commission will be checking organisations' websites during February 2012 to see:
how easy it is to find equality information and if it is easy to understand
how comprehensive it is in relation to employees, potential and actual service users
whether gaps have been identified and what plans there are to address them
if information has been published to demonstrate how their equality data has been used to inform decision making.
EHRC and NHS Employers have published guidance on the PSED, and a toolkit - the Equality Delivery System (EDS) - is now available and can help NHS organisations comply with the PSED.
The EDS was initiated by the Equality and Diversity Council, chaired by Sir David Nicholson, and developed in association with the NHS.
See EHRC guidance
See NHS Employers' guidance
See Equality Delivery System
Published 25 January 2012