News story
DCMS appoints non-executive members of Oversight Board for 4G interference help scheme
Roger Darlington and William Webb to be non-executive members of the 4G/TV Coexistence Oversight Board.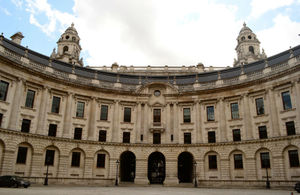 The Board's role will be to oversee the help being offered to consumers affected by television interference caused by the rollout of 4G (superfast mobile internet). It will replace the Interim Oversight Board on 1 April 2013.
The help scheme will be delivered by a private company, Digital Mobile Spectrum Limited (DMSL), which is owned by the companies that operate mobile communication networks.
Roger and William join the recently appointed Chair David Hendon on the Board as the non-executive members with particular expertise in consumer and technical matters respectively. The Board also has representatives of the 800 MHz licence holders and an equal number of the terrestrial television broadcasters; as well as non-voting members from DCMS, Ofcom and DMSL. The Board reports to DCMS Ministers and Ofcom.
Roger and William are currently non-executives on the Interim Oversight Board and successfully applied to be non-executives of the permanent Board for a three-year term during the recent open competition run by DCMS.
Roger is also Chair of the Digital Consumer Expert Group and Chair of the Customer Challenge Group at South East Water. He was previously Member for England on the Communications Consumer Panel.
William is Chief Technology Officer at Neul and Chief Executive Officer of Weightless SIG. He was previously Director of Technology Resources at Ofcom, a Managing Consultant at PA Consulting and Director of Corporate Strategy at Motorola.
Find out more about DMSL's help scheme on the let's be clear at 800 website.
Further information
What we do: Stimulating private sector investment to achieve a transformation in broadband in the UK by 2015
Published 25 March 2013