News story
DCMS ALBs work together on Open Data
DCMS Open Data Forum – 28 November 2013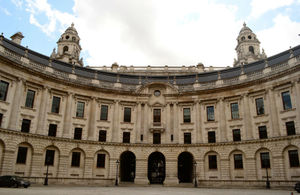 On Thursday 28th November DCMS held the inaugural ALB Open Data Forum, in the distinguished surroundings of the British Museum. Open Data practitioners from the British Museum, British Library, British Film Institute, Natural History Museum, BBC, Ofcom and Gambling Commission, as well as external experts such as Wikimedia and NESTA, converged for the first forum chaired by DCMS's Tom Knight.
The event brought together ALBs to discuss their work on opening and sharing data, linking data and exploring where this could take us in the future. Some of the recent exciting work in our ALBs was shared, such as British Museum's linked data repository and the ResearchSpace project (www.researchspace.org); the British Library's British National Bibliography (the record of all books and new journals published or distributed in the United Kingdom since 1950!), and the work to date on open data at the British Film Institute.
These were followed by extremely interesting guided discussions of a number of areas, and more general discussion about challenges and trends in the field. There was also a good deal of enthusiasm for the next event, which will be held on 6 March 2014 with the aim of continuing work done to date, and engaging more ALBs and interested parties. For more details please contact Ben Horan benedict.horan@culture.gsi.gov.uk at DCMS.
Our thanks to all who attended, the speakers and the British Museum for providing the location.
Published 3 January 2014