Government response
DCLG responds to reporting of housing and planning measures announced in the Budget
Response to reports of flexibilities announced in the Budget making it easier to convert property into homes and the new Help to Buy scheme.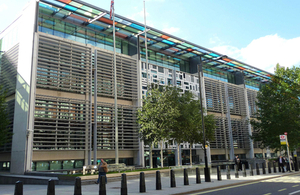 A spokesperson from the Department for Communities and Local Government said:
"Further liberalisation of changes of use which is mentioned in the Budget will make it easier to convert existing developed property into homes which will reduce the number of houses that need to be built on green fields. This is about making use of what's already there, converting unused, unviable buildings into homes without the need for red tape.
"With respect to the comments that have been attributed to the Planning Minister on second home ownership, contrary to some press reporting, he was not asked and made no comment on the new Help to Buy scheme announced in the Budget. He was simply asked his opinion on the relative importance of building homes for rent versus homes for sale.
"The intention of this policy is very clear: to help people get their first home or move home. It is not the intention to help people buy more than one home.
"The government wants both current and future generations to experience the benefits of owning their own home, in the same way their parents and grandparents were able to. The Help to Buy package is expected to help thousands into home ownership. The Help to Buy Mortgage Guarantee will support up to £130 billion of high loan-to-value mortgages, and the Help to Buy: Equity Loan scheme will provide £3.5 billion of investment in England to help support up to 74,000 home buyers, as well as providing a boost to the UK's construction sector.
"As well as pulling out all the stops to get new homes built, the government wants to help everyday families with their cost of living. New legislation has given councils the flexibility to remove council tax relief on second homes and use the money to keep overall council tax bills down."
Published 23 March 2013