Government response
DCLG responds to National Trust comments about Local Plans
DCLG rebuts National Trust comments about Local Plans.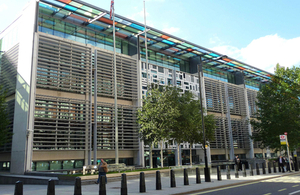 A DCLG spokesman said:
"Seven out of 10 local councils now have published Local Plans compared to 3 out of 10 previously, and there is good progress across the remainder, so it is not the case that communities will be at greater risk of unsustainable speculative development after March. Up to date Local Plans provide certainty to both local residents and local firms, and we have offered councils a range of practical assistance to help them get up to speed.
"Over and above Local Plans there remain strong protections in place for the green belt, open countryside and areas of outstanding natural beauty in the planning framework as a whole for applications to be judged against."
Background
The framework has been in force for a year already and all applications are already considered against it.
Environmental designations, such as the green belt, remain in place even where the council has no plan. We are not intending to extend the implementation period set out in the framework, as this would discourage the remaining councils from producing up to date Local Plans.
Using adopted plan figures only paints a partial picture. The 69% figure is more relevant as it covers all published local plans - these are the plans produced by local authorities that have influence in planning decisions. Six years after the passage of the last administration's Planning Act 2004, only 110 out of 335 local planning authorities had published a strategy by May 2010.
Published 7 March 2013