News story
David Jones welcomes cheap alcohol crack down
Welsh Office Minister David Jones has welcomed plans announced by the Home Office today [Tuesday 18 January] to crack down on the availability…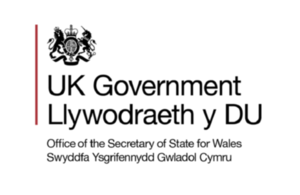 Welsh Office Minister David Jones has welcomed plans announced by the Home Office today [Tuesday 18 January] to crack down on the availability of cheap alcohol.
Under the new plans, retailers will be banned from selling alcohol below the rate of duty + VAT.
Mr Jones said:  "This is an important first step in delivering the Government's commitment to ban the sale of alcohol below cost.  We know that there is growing concern over the availability of cheap alcohol and that there is a clear link between alcohol and crime and disorder and that is why we are taking action to address this complex issue.
"Price controls can help reduce alcohol-related violent crime and the plans announced today sends a clear signal to retailers and the public that the Government takes this issue seriously.  Importantly, these plans will have a limited burden on business and can be delivered at low cost to the taxpayer.  The sale of cheap alcohol leads to a greater risk of health harm and alcohol related crime and it is only right that we tackle the worst instances of deep discounting."
The measures will prevent retailers from selling a 1 litre bottle of vodka (37.5 per cent abv) for less than £10.71 and a 440ml can of lager (4.2 per cent abv) for less than £0.38p.
Notes
The Government's review of pricing and associated research reports can be found at http://www.homeoffice.gov.uk/drugs/alcohol/alcohol-pricing.
Published 18 January 2011