News story
David Jones MP welcomes new Wales Office Ministerial team
Secretary of State for Wales, David Jones, has welcomed Baroness Jenny Randerson and Stephen Crabb MP to the Wales Office ministerial team…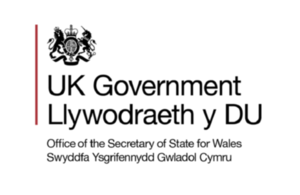 Secretary of State for Wales, David Jones, has welcomed Baroness Jenny Randerson and Stephen Crabb MP to the Wales Office ministerial team.
Baroness Randerson joins as Parliamentary Under Secretary of State and Mr Crabb will take up a dual role as Lord Commissioner of HM Treasury and Parliamentary Under Secretary of State.
Welcoming the new Ministers to the Wales Office team, Mr Jones said: 
"I am delighted to welcome both Stephen and Jenny to the Wales Office. I am sure that, with their experience and intrinsic knowledge of the issues at hand, we will be a strong voice for Wales. 
 
"Our first priority will be to seek to improve the Welsh economy, working closely with the Welsh Government and other Whitehall departments."
Baroness Randerson lives in Cardiff and was appointed to the House of Lords in November 2010, taking her seat in January 2011. She was awarded her peerage following 12 years as the Liberal Democrat Assembly Member for Cardiff Central. During that time she served as Minister for Culture, Sport and the Welsh Language from 2000 to 2003 in the Welsh Government.
She was the first Chair of the Welsh Liberal Democrats when the new party was formed and was a member of the Welsh Policy Committee over many years, as well as a member of the Federal Policy Committee. She chaired the Welsh Campaigns Committee and directed the 2004 local elections and 2005 General Election in Wales.
Raised in Haverfordwest, Mr Crabb is a Member of Parliament for his home constituency of Preseli Pembrokeshire. Following the formation of the Coalition Government in May 2010, Stephen was appointed as an Assistant Government Whip, a duty which he will continue to carry out in parallel with his new Wales Office role.
Published 6 September 2012