Press release
David Jones meets with Shelter Cymru in Swansea
Welsh Office Minister David Jones was in Swansea today [Tuesday 3 August] to meet representatives of Wales' homes and people charity Shelter…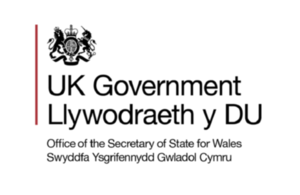 Welsh Office Minister David Jones was in Swansea today [Tuesday 3 August] to meet representatives of Wales' homes and people charity Shelter Cymru to discuss its work and aims to tackle homelessness in Wales.
Speaking following his meeting with Shelter Cymru director John Puzey and his team at their Walter Road headquarters, Mr Jones said:  "Today's meeting gave me a good insight into the work of the charity and the range of issues facing Shelter Cymru as it helps address the housing needs of people in Wales. 
"Shelter Cymru is a marvellous example of an organisation that already embodies the spirit and ambition of The Big Society, empowering people to help themselves within their own communities.
"We discussed pilot projects being run at the moment to help address affordable housing needs for local people in rural areas, and I look forward to working with Shelter Cymru in the future as we take forward The Big Society agenda throughout Wales."
Mr Jones added: "As a coalition Government, we worked together with the Welsh Assembly Government to deliver the Sustainable Housing LCO last month. I'm confident Shelter Cymru will now also be working closely with the Assembly as they develop policies to address the particular housing needs of people in Wales."
Published 3 August 2010