Press release
David Jones meets Russian delgation to discuss success of Welsh Language
Welsh Office Minister David Jones has met a Russian delegation on a three-day fact finding mission to the UK to discuss the Welsh experience…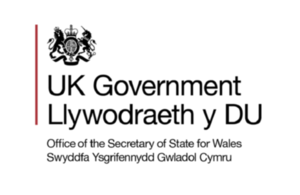 Welsh Office Minister David Jones has met a Russian delegation on a three-day fact finding mission to the UK to discuss the Welsh experience of promoting and widening the use of minority languages.
The Russian delegation, which included representations from the Ministry for Regional Development of Russia, the state Duma, research institutions and staff members of the Council of Europe, met the Minister and his Scottish counterpart at the Scotland Office in London.  The visit to the UK is aimed at increasing their knowledge on the implementation of the European Charter for Regional and Minority Languages (ECRML) in the UK.
Speaking following the meeting, Mr Jones said:  ""The meeting was a useful opportunity to explain to the Russian visitors the extent to which the use of Welsh has increased in daily life in recent years and how this has been supported by the Welsh Language Act and initiatives such as the establishment of S4C.  Both have done much to ensure that Welsh is a vibrant language in daily use throughout Wales.
"The Welsh language plays a vital role in Welsh culture and I'm sure the Russian delegation will return home enriched by our experiences here in Wales."
Published 9 November 2010